This type of prefabricated flatpack container can be used as a showroom, sales area, office (prefabricated office with picture window) or even a gym.
The showroom container has many advantages, both technically and aesthetically. This professional space is made with sandwich panels, with a thickness varying between 50 mm and 100 mm. The entire structure is made of fully-galvanised light steel and pre-painted in the factory. The purchase price of this type of sales kiosk is cheaper in the long term, compared to other alternatives.
The modules are shipped disassembled in special packing, to protect the windows during transport.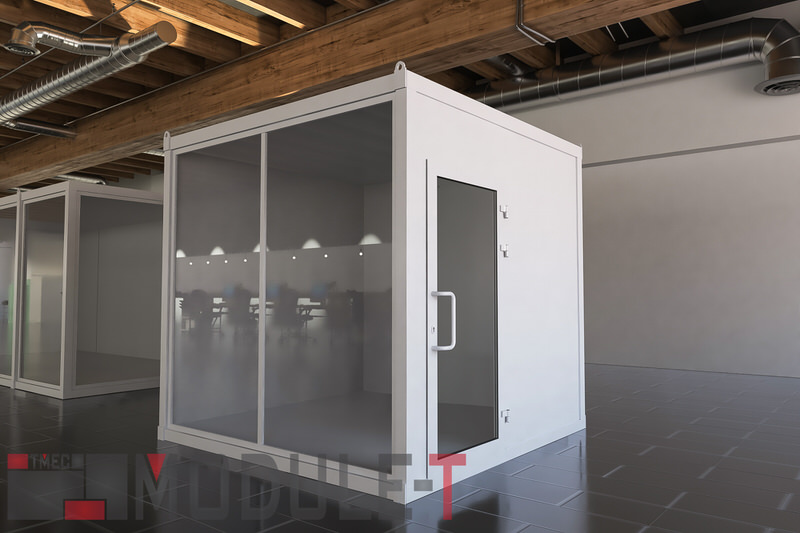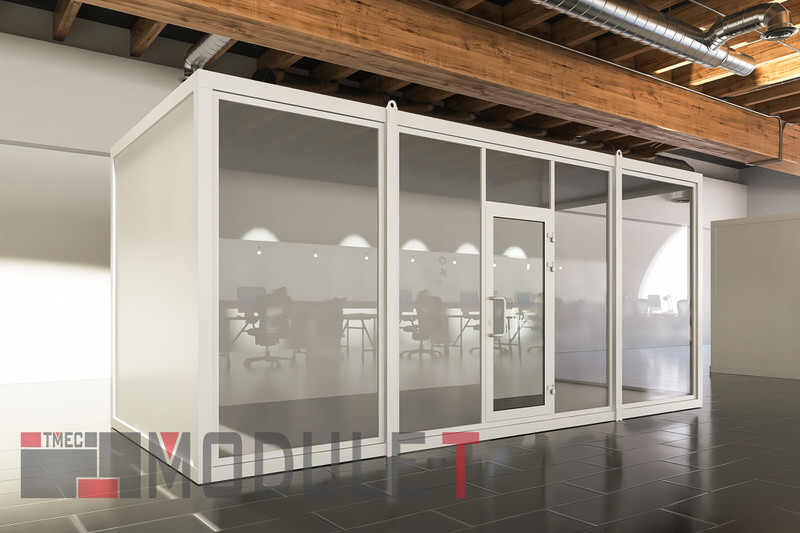 The flatpack showroom container withstands shocks, temperature variations, salt water and wear and tear over time. All it takes is a few decorative works to keep it up to date. It is easy to transport from one site to another, especially for modules used as a sales kiosk.
The design of the flatpack showroom container is assigned to the know-how of experts. Some of the sandwich panels are cut out in order to install a large picture window. It can be fixed or sliding according to the user's needs. The user also has the choice between PVC or aluminium joinery. Each of these materials offers the advantage of long service life. They are highly resistant to shocks and wear and tear. They also have a good insulation performance, especially as the glazed opening consists of double glazing. The sliding door of the showroom container is also glazed.
The portable showroom container can be used as a sales booth, ticket office, trade fair presentation stand, office and gym. The showroom container is especially comfortable and attractive thanks to the floor covering used. It is possible to opt for 3 mm thick PVC sheeting or a parquet floor for a more elegant finish.
The portable picture window container is available in several standard sizes: 11.70 m by 2.50 m, 6 m by 2.50 m, or 3 m by 2.50 m. There are also models with heights of 230 cm or 250 cm. Alternatively, it is possible to order a container with custom dimensions.
CONTACT US
MODULE T PREFABRIK SISTEMLERI

SOGANLIK YENI MAH. BALTACI MEHMET PASA SK. AC MOMENT ISTANBUL 4/B 221 KARTAL ISTANBUL TURKEY

+90 216 337 0540